Ken Clarke is ready to betray 800 years of British justice
The security and justice green paper threatens to deprive us of one of the vital traditions of common law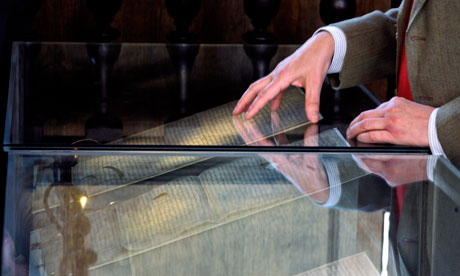 First, the UK Bill of Rights Commission: has anyone seen it? Are we quite sure it exists in corporeal form? Do we know where its members meet? How come people are forming the impression that the UK Bill of Rights Commission is doing rather less for the public good than a home counties bridge party?
These questions haunt me because Kenneth Clarke, the secretary of state for justice, the man who set up the commission last spring to investigate a new bill of rights – no doubt with half an eye on the 800th anniversary of Magna Carta in 2015 – is also responsible for the
justice and security green paper
,

which threatens to deprive us of one of the vital traditions of common law, guaranteed by Magna Carta.
You could dignify this with the word irony, but it is just the usual story of politics and hypocrisy. While pacifying those who worry about liberty with a footling commission, composed largely of lawyers from left and right, who cancel each other out, Clarke proposes a vast extension of secrecy in the civil courts and inquests, which will suppress evidence of corruption and negligence in high places, as well as reduce access to justice and the public's right to know...read more
http://www.guardian.co.uk/commentisfree/2012/jan/15/henry-porter-ken-clarke-bill-of-rights